Roadmap to MVP: Understanding the Product Development Cycle
July 5, 2022 @ 9:00 am

-

11:00 am

EDT

Free
We will take women through 5 workshops to help establish their MVP, accompanied by bi-weekly office hours to ask your questions.
Developing the technology solution to show how your company solves a business problem can be a barrier for women and women identified founders. The lack of technical skill to self-develop a minimal viable product (MVP) can delay entry into the market or cost the founder more dollars up front to contract development skills leaving them short of funding to drive other needed activities of early stage start ups. Haltech in partnership with Siatran Group have created Roadmap to MVP as a way to accelerate through this milestone. The 2022 cohort will remain virtual and is in partnership with WEtech Alliance.
Participants of this program should be committed to invest in themselves and their company financially. Participants should also be prepared to invest in technology solutions that fit their needs. The Road Map to MVP program is funded by the Government of Canada, through the Federal Economic Development Agency for Southern Ontario's (FedDev Ontario) delivery of the Women Entrepreneurship Strategy (WES) Ecosystem Fund in collaboration with RISE WindsorEssex.
________________________________________________________________________________________________
Participant Eligibility*
Women and Women Identified Founders
Best suited for entrepreneurs in idea, discovery and early validation stages
________________________________________________________________________________________________
*Please note that this is an application to the program. Not all participants may be chosen for this program, but please register if you are interested.
Session Overviews
1a) Understanding The Product Development Lifecycle
May 3, 2022 | 9:00AM – 11:00AM
This introduction session will help you:
Understand the product development lifecycle
Understand what goes into a solution definition / scope of work
Understand how to develop your project plans, test plans, assumptions, risks, constraints, and budget
1b) Workshop – Virtual Office Hours
May 10, 2022 | 9:00AM – 11:00AM
2a) Defining MVP Product Features and Functions
May 17, 2022 | 9:00AM – 11:00AM
In this session you will learn how to develop:
Your mission / vision
Your user's journey
Features, functions
Data flows
Integration requirements
2b) Workshop – Virtual Office Hours
May 24, 2022 | 9:00AM – 11:00AM
3a) Developing MVP with Low Code / No Code Applications (Part 1)
May 31, 2022 | 9:00AM – 11:00AM
In this session you will learn about:
No code / low code platforms available to you
How they work and how to try them
You will be walked through one of the platforms to build a simple application.
3b) Workshop – Virtual Office Hours
June 7, 2022 | 9:00AM – 11:00AM
4a) Developing Your MVP with Low Code / No Code Applications (Part 2)
June 14, 2022 | 9:00AM – 11:00AM
In this session you will learn about:
Working through build challenges
Making sure the processes, data, and user interfaces work
Testing
4b) Workshop – Virtual Office Hours
June 21, 2022 | 9:00AM – 11:00AM
5a) Developing Your MVP With External Help
June 28, 2022 | 9:00AM – 11:00AM
In this session you will learn about:
How you can find a development team
How to discuss your vision / scope, features and functions, timelines and budget
How expectations need to be defined for successful projects
The top hosting / cloud computing platforms available to you to host your application and how to evaluate the features
How to understand pricing models
5b) Workshop – Virtual Office Hours
July 5, 2022 | 9:00AM – 11:00AM
________________________________________________________________________________________________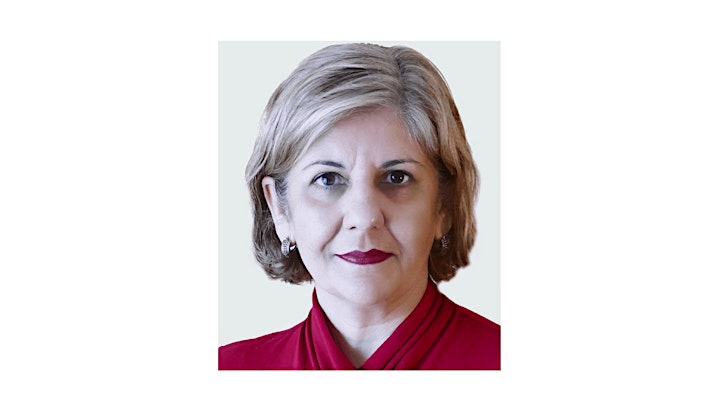 Workshop Facilitator
Reema Duggal, President of Sitaran Group and Co-Founder of Silicon Halton
Reema is a strategic professional with a long career in the global IT industry; she has expertise in Revenue Generation (Strategy, Marketing, Portfolio Management) and Delivery Management (Practice Leadership, Program and Project Management). She serves as President of The Sitaran Group and Co-Founder of Silicon Halton, a 1500-person community of talented technology freelancers, solo-preneurs, entrepreneurs, and professionals.
At the Sitaran Group, Reema's team works with companies to create Digital Business Roadmaps that will guide them in building strong businesses. These roadmaps help: drive revenue, enable digital marketing and sales activities, reduce costs by optimizing business processes and build organizational capability with strong change management and training programs.
LinkedIn: https://www.linkedin.com/in/reemaduggal/ Twitter: https://twitter.com/reemaduggal
________________________________________________________________________________________________
About Haltech
Through education, advisory services and strategic connections, Haltech enables start-up and scaleup technology innovators and entrepreneurs to accelerate their growth and navigate the path to profit. Haltech is a non-profit corporation supported by Ontario Government and our valued Corporate Sponsors.
About Sitaran Group
The Sitaran Group helps companies build digital channels to find customers and sell products and services around the world. Our goal is to help de-mystify the world of technology for entrepreneurs – and build great solutions to take to market.
About WEtech Alliance
WEtech Alliance is one of seventeen Regional Innovation Centres, funded by the Province of Ontario, serving the Windsor-Essex and Chatham-Kent regions. We provide entrepreneurs with business services, training, mentorship and strategic connections to help bring new ideas to market, scale to the next level and build a dynamic culture and a community of innovation. WEtech Alliance has served as the catalyst for technology and innovation in the Windsor-Essex and Chatham-Kent regions since 2011.
About RISE WindsorEssex
RISE is a network of organizations that are empowering women in entrepreneurship in Windsor-Essex County, Ontario Canada. Founded by Invest WindsorEssex, through partnerships with the Small Business & Entrepreneurship Centre, the University of Windsor's EPICentre, Workforce WindsorEssex, WEtech Alliance, Build-A-Dream and Windsor Essex Capital Angel Network (WECAN).
About the Government of Canada's Women Entrepreneurship Strategy (WES)
The Government of Canada's WES is a greater than $6-billion investment that aims to increase women-owned businesses' access to the financing, talent, networks and expertise they need to start up, scale up and access new markets. WES initiatives include the Women Entrepreneurship Loan Fund (WELF), the WES Ecosystem Fund and the Women Entrepreneurship Knowledge Hub (WEKH). Find out more at ised.ca.
Related Events